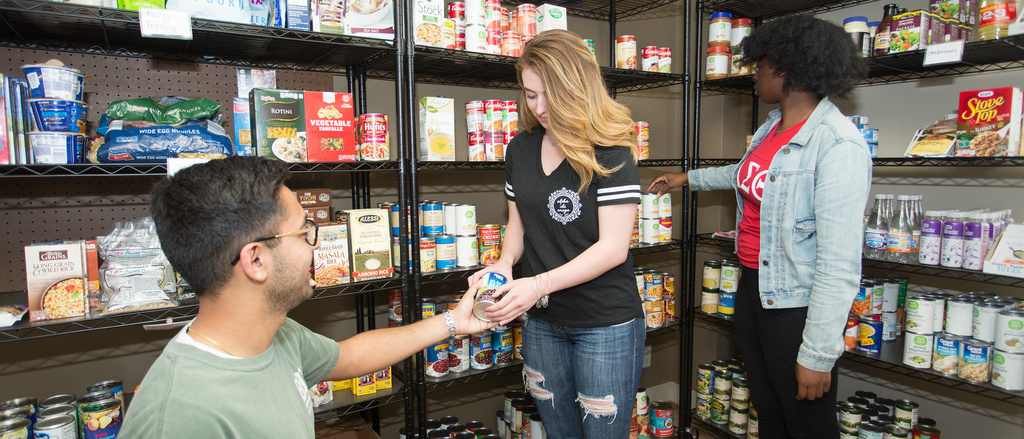 The Food Pantry is a free service open to anyone with a university ID card. 
The Food Pantry at Iowa provides free nutritious food and basic necessities for University of Iowa students, graduate and professional students, postdocs, staff, and faculty. Food accessibility and affordability is important for college students to survive, maintain a healthy lifestyle, and to concentrate in classes.
Items available at the pantry may include: fresh produce, protein, beans, pasta, canned fruits/vegetables, soup, breakfast items, snacks, and toiletries.
Locations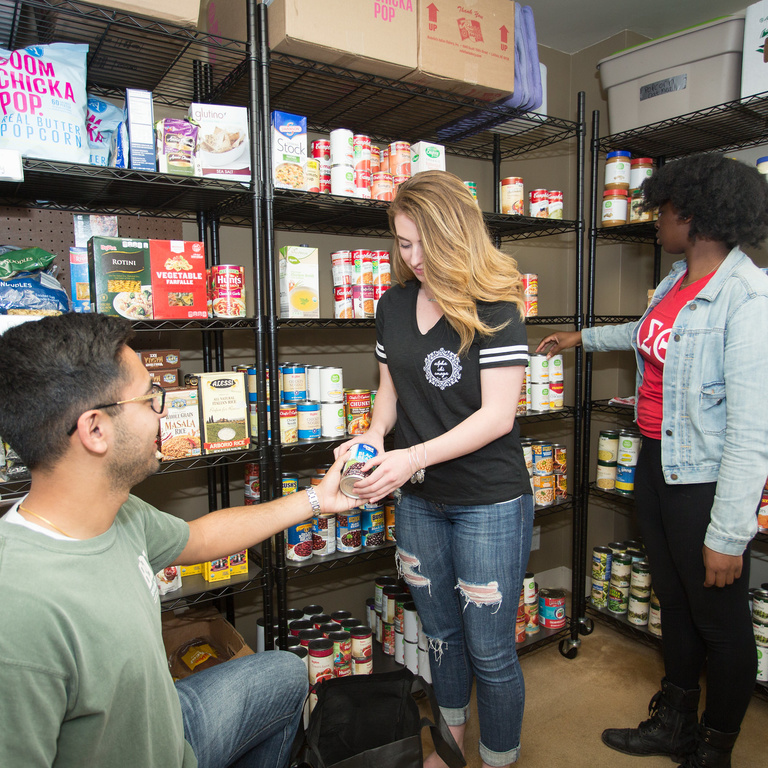 Spring 2023 hours:
Monday, Saturday, Sunday: Closed
Tuesday: 6 p.m. - 8 p.m.
Wednesday: 11:30 a.m. – 1:30 p.m., 4 p.m. - 6 p.m.
Thursday: 3:30 p.m. - 5:30 p.m.
Friday: 9:30 a.m. - 11:30 a.m.
The East Pantry is located on the second floor of the Iowa Memorial Union in room 278. To shop at the pantry, bring your University ID and your reusable bags to room 278 of the IMU during open hours.
View IMU floor map
West Pantry location (Pride Alliance Center)
The West Pantry location is closed
Donate to the food pantry
If you would like to donate to the food pantry, please check out the Amazon Wishlist at this link: https://www.amazon.com/hz/wishlist/ls/2TB10AVBP3XXU/ref=nav_wishlist_lists_2. If you purchase something on this list, it gets shipped right to us! So no hassle at all for you! Thank you for your donation!
If you would like to donate monetarily to the food pantry, please mail a check to:
Food Pantry at Iowa
ATTN: Steph Beecher, RM 135
125 N Madison St.
Iowa City, IA 52240
For who the check is for, you should write it out to ' The Food Pantry at Iowa '. Please make sure you put a note in the envelope with your name and a return address so we can send you a thank you!