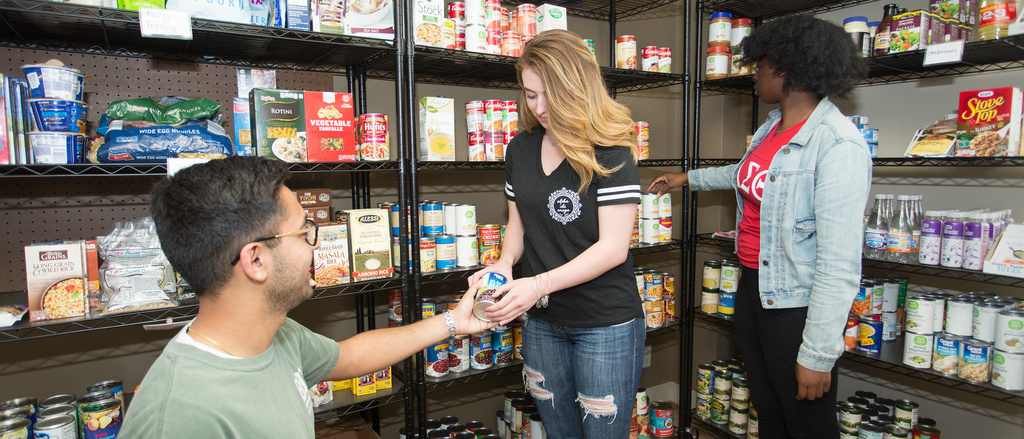 The Food Pantry is a free service open to anyone with a university ID card. 
The Food Pantry at Iowa provides free nutritious food and basic necessities for University of Iowa students, graduate and professional students, postdocs, staff, and faculty. Food accessibility and affordability is important for college students to survive, maintain a healthy lifestyle, and to concentrate in classes. See our FAQs.
Items available at the pantry may include: fresh produce, protein, beans, pasta, canned fruits/vegetables, soup, breakfast items, snacks, and toiletries.
Locations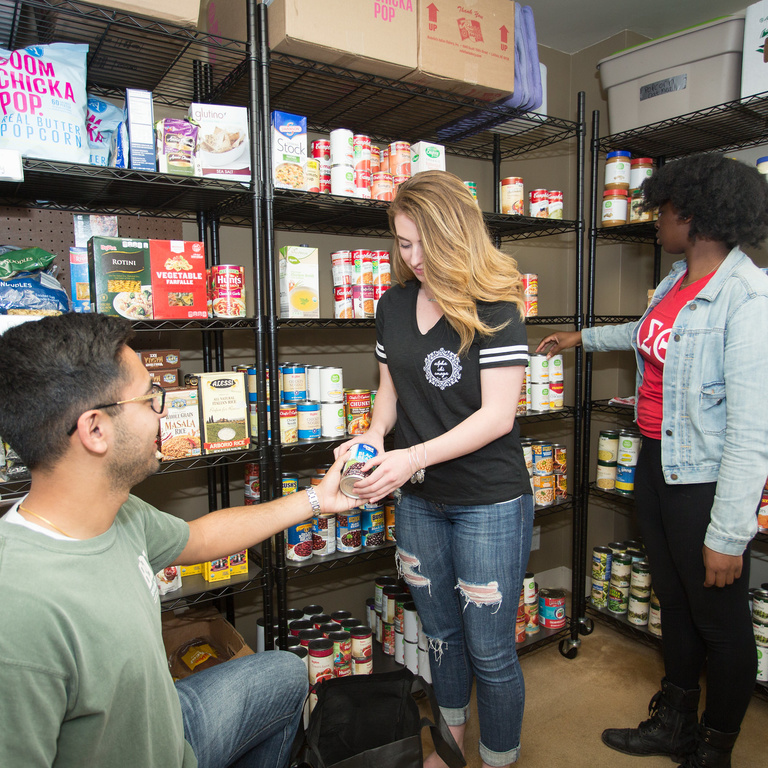 Summer 2023 hours:
Monday: Closed
Tuesday: Closed
Wednesday:  noon - 6:00 p.m.
Thursday: noon - 4:00 p.m.
Friday: Closed
Saturday: Closed
Sunday: Closed
The East Pantry is located on the second floor of the Iowa Memorial Union in room 278. To shop at the pantry, bring your University ID and your reusable bags to room 278 of the IMU during open hours.
West Pantry location (Pride Alliance Center)
The West Pantry location is closed