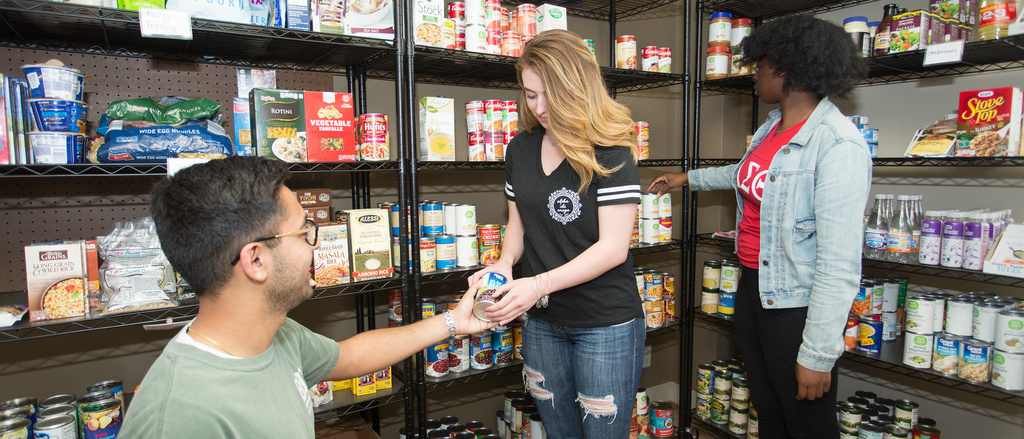 The Food Pantry is a free service available for any student, staff, or faculty member at the University of Iowa.
The Food Pantry at Iowa provides free nutritious food and basic necessities for University of Iowa students, faculty, and staff in need. Food accessibility and affordability is very important for college students to survive, maintain a healthy lifestyle, and to concentrate in classes.
Items available at the pantry may include: fresh produce, protein, beans, pasta, canned fruits/vegetables, soup, breakfast items, snacks, and toiletries.
Contact
Email: studorg-foodpantry@uiowa.edu
Phone: 319-335-1162 between the hours of 8 a.m. and 5 p.m.
Social Media: Follow us on Facebook, Instagram, or LinkedIn
Subscribe to our client email list to receive updates about the pantries and other local food resources.
This institution is an equal opportunity provider. Non-Discrimination Statement.
Locations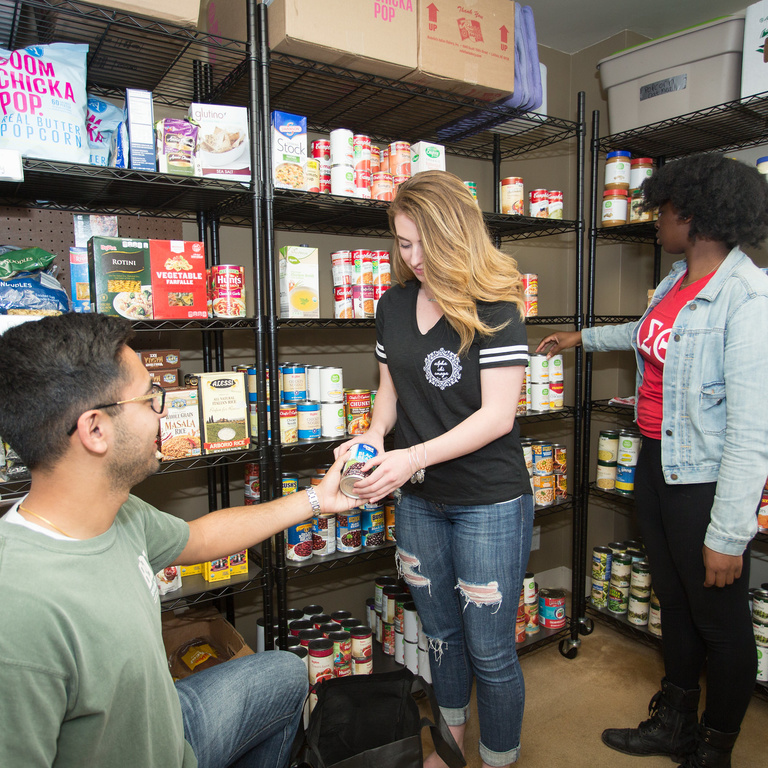 Fall 2022 Hours: Tuesday 6–8 p.m., Wednesday 11 a.m.–1 p.m. and 4–6 p.m. , Thursday 3:30–5:30 p.m.
The East Pantry is located on the second floor of the Iowa Memorial Union in room 278. To shop at the pantry, bring your University ID and your reusable bags to room 278 of the IMU during open hours.
View IMU floor map
West Pantry location (Pride Alliance Center)
Fall 2022 Hours: Monday 4–6 p.m., Tuesday 4–6 p.m.
The West Pantry is located on the second floor of the Pride Alliance Center.
125 Grand Avenue Court, Iowa City, Iowa