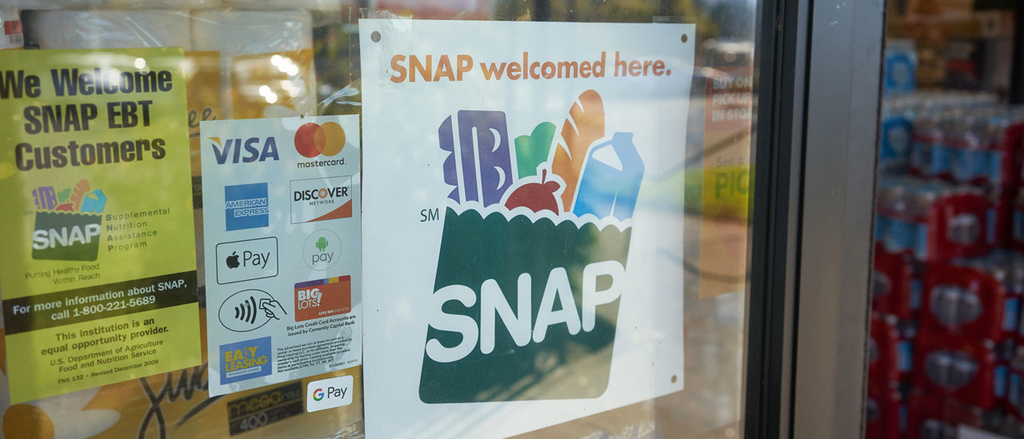 Food Insecurity Services and Resources
Food Assistance (also known as SNAP)
Depending on your situation, you may qualify for Food Assistance which could provide you with more long-term food support in the form of a monthly dollar amount which can be used at qualifying food locations.
Students may qualify for Food Assistance if they are a US Citizen or Green card holder for at least five (5) years and fulfill one or more of the following:
Have dependents
Work at least 20 hours a week

Due to expanded legislation, in place of the 20-hour workweek, students may now qualify if they:

Have $0 EFC or are work-study eligible
Are enrolled at least half-time
Meet all other financial and non-financial SNAP benefit criteria

Qualify for or currently working in a federal work-study position
Are disabled or temporarily disable and are unable to work
If you feel like one or more of those may apply to you and you wish to learn more, please email studorg-foodpantry@uiowa.edu, and we can connect you with Lisa Spitler, our local Food Assistance Outreach Specialist. Applying does not cost you anything, and it usually only takes a few minutes of your time.
How to apply for food assistance:
The SNAP Hotline can help you determine whether you qualify for SNAP, and help with your application for SNAP benefits. You can access the hotline by phone at 1-855-944-FOOD (3663) or at FoodAssistanceOutreach@iowafba.org. You can also apply for SNAP and other helpful programs on the Iowa Department of Human Services website.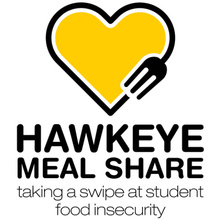 Hawkeye Meal Share
Hawkeye Meal Share is an initiative that allows students to donate their unused guest meal swipes online to any undergraduate, graduate, or professional student in need at the University of Iowa.
Steps Guide: Resources and Support to Promote Food Security
Are you looking to receive food assistance, but you don't know where to start? Are you interested in learning more about food insecurity? This page on the Steps website provides excellent information about food assistance programs within the United States!
Clothing Closet at Iowa
If you are in need of professional attire, the Clothing Closet provides five professional attire items per semester, free of charge, to any student, faculty or staff member who needs them.
Check out the Clothing Closet at Iowa's website for their hours for the current semester and more information on the service provided.
Other basic needs resources
Basic Needs and Support website
If someone has any other basic needs that they are struggling to fulfill (housing, clothing, mental health services, etc.) due to financial reasons, they can search for the available services on campus on the Basic Needs and Support website.
If they still cannot find what they need from searching this page, they can email dos-assistance@uiowa.edu to speak to someone in Student Care and Assistance at the University to get directed to the appropriate resources they need.