From morning coffee & breakfast sandwiches to sushi on the riverbank: the IMU has dozens of food options at the heart of campus. Use your meal swipe or UI charge, as well as cash or major credit cards.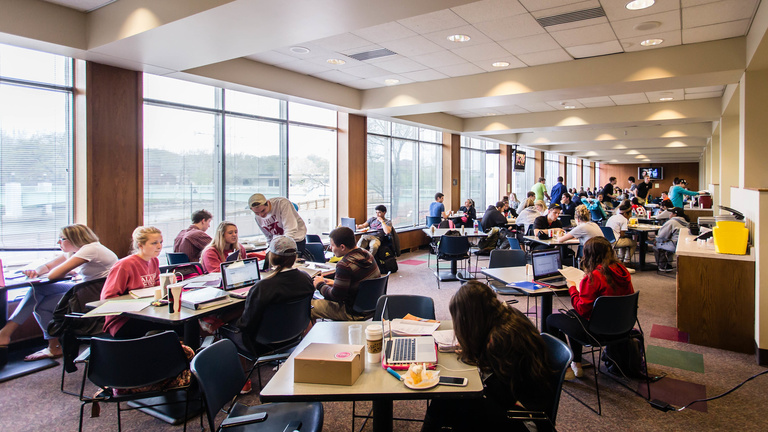 Offering a variety of ready-to-go and made-fresh meals, beverages, coffee, soups, and more.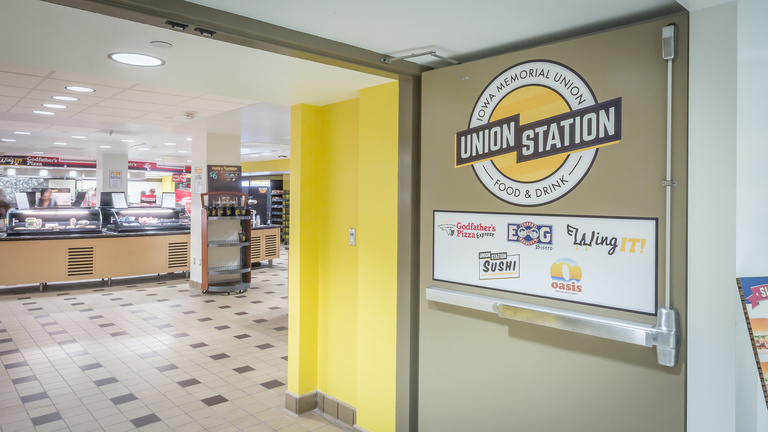 Offering an array of fast, fresh food: sushi, deli sandwiches from Erbert & Gerbert, pizza from Godfather's, grab-and-go items from Oasis, and a variety of beverages.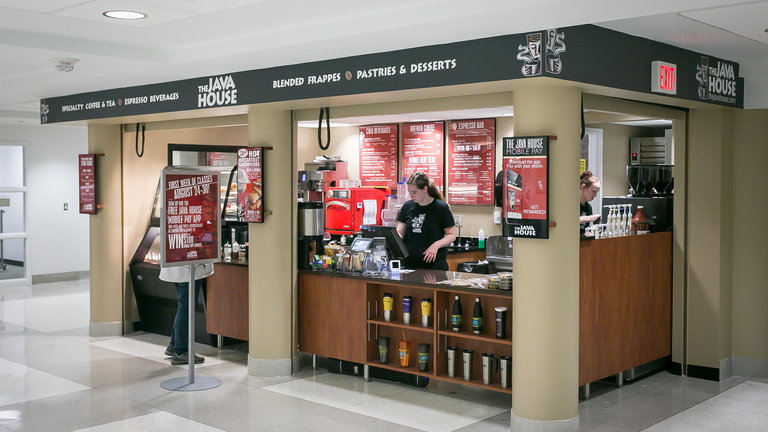 Offering fresh pastries, scones, juice, soda, cold coffee drinks and espresso drinks.
Shop for hawkeye apparel, textbooks, technology and computers, supplies, greeting cards, and more.