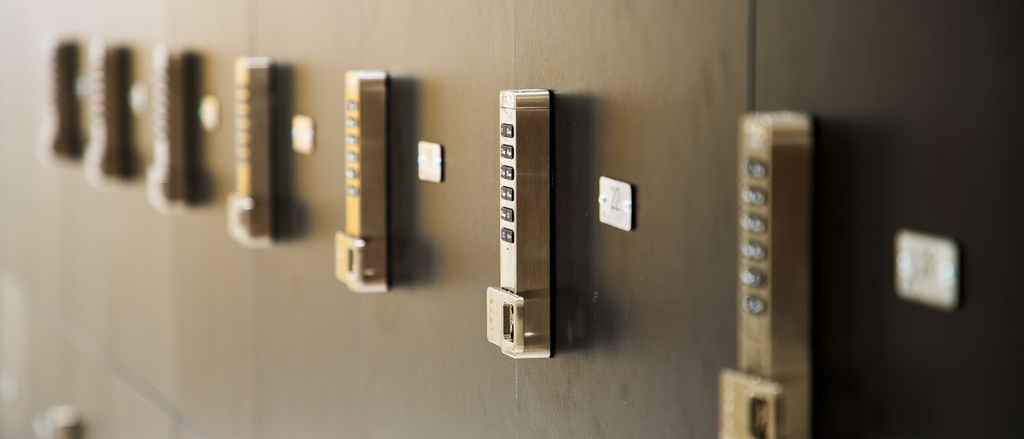 Lockers are available for students, staff, and faculty in the Iowa Memorial Union ground floor near the Student Legal Services office and the Health Center. The lockers are a free service that function by setting a one-time four-digit code.
Overview
Day-use lockers
Free and available each day until they're full
After 11pm daily, lockers are emptied and items are sent to lost and found at the Iowa House Hotel desk.

Forgot your code

? The Iowa House Hotel desk on the first floor can help: 319-335-3513.
How to use the lockers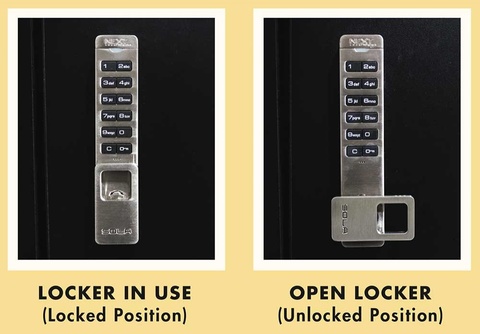 Find an open locker (latch in unlocked position).
Place items in the locker and close the door.
To set your one-time personal code, press [c] then [any 4-digit code] and then [key]. After setting your code turn handle (rotate left) to locked position.
Test the door before leaving to make sure your items are secure.
To unlock your locker, press [c] then [your 4-digit code] and then [key]. Then turn the handle (rotate right) to the unlocked position.
If you have any questions or concerns, please contact imu@uiowa.edu.