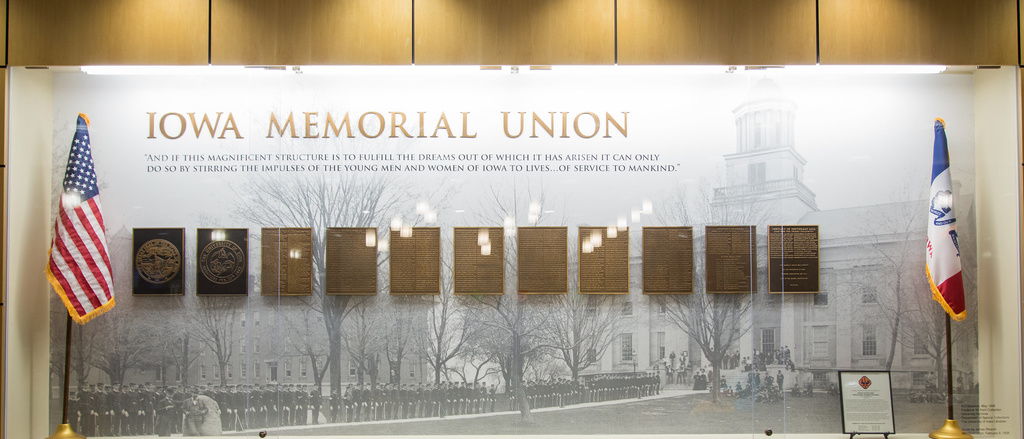 There are a variety of groups and organizations working to educate the public, preserve the memory of the fallen, and help keep the history alive around the country. Below is more information about some of these groups and projects.
---
Faces to Go With Names: Iowa's Fallen Vietnam Soldiers
A Facebook group working to collect pictures of Iowa's Fallen Vietnam Soldiers.
Iowa Veterans Cemetery
The first federally funded construction of a state-owned and operated veterans cemetery in the State of Iowa serving the veteran population throughout the state and around the country, located in Van Meter, Iowa.
Iowa Gold Star Military Museum
The museum, located in Johnston, Iowa, works to honor and depict the military experience of Iowa citizens in all wars, homeland defense and Iowa service. They collect, preserve and exhibit materials that illustrate the story of Iowa's military past from statehood to the present.
The Sullivan Brothers Iowa Veterans Museum
The museum, located in Waterloo, Iowa, honors the service and sacrifice of all Iowa veterans from the Civil War to present. Their rich history is chronicled and interpreted through traditional exhibits, interactive activities and an electronic Wall of Honor.
The Telling Project
Through performance, The Telling Project puts veterans and military family members in front of their communities to share their stories. It provides veterans and military family members the opportunity to speak, and their communities the opportunity to listen.
Working Group Theatre
Telling: Iowa City is a play taken directly from the stories of Iowa City veterans, and performed by the veterans themselves. It is an opportunity for Iowa City veterans and their families to tell their stories to their community about their experiences in the military.
Veterans History Project at the Library of Congress
The Veterans History Project of the American Folklife Center collects, preserves, and makes accessible the personal accounts of American war veterans from all over the nation so that future generations may hear directly from veterans and better understand the realities of war.