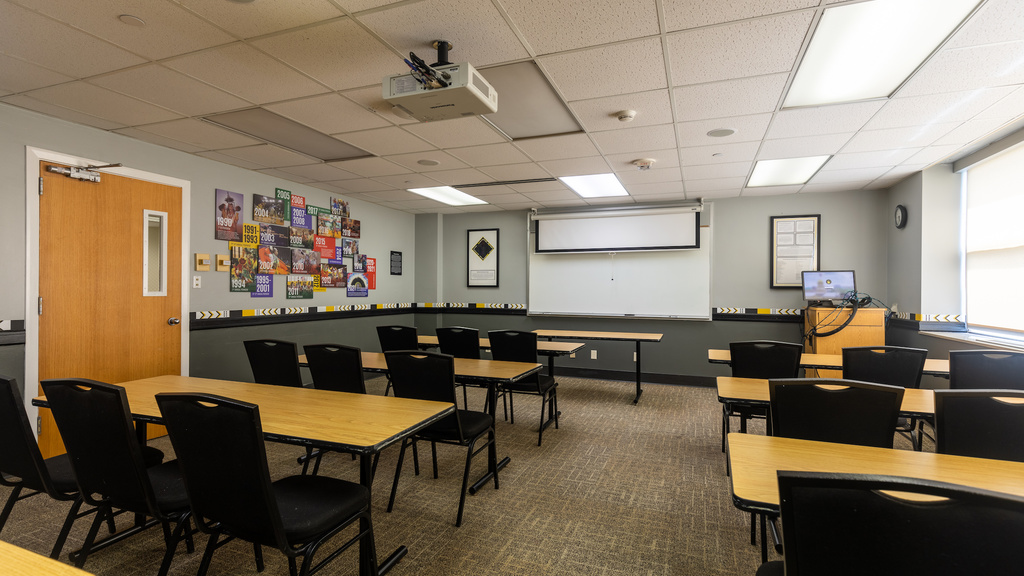 Rates
| | |
| --- | --- |
| UI student organization events | $0 |
| UI departmental events | $0 |
| General public events | $150 |
Room number: 341
This room is dedicated to pay tribute to the Native Nations who now or have in the past called Iowa home. The University of Iowa is located on the homelands of the Meskwaki/Nemahahaki/Sakiwaki (Sac and Fox), Báxoǰe (Iowa), Dakota/Lakota/Nakoda, Ho-Chunk (Winnebago), Bodéwadmi/Neshnabé (Potawatomi), Ojibwe/Anishinaabe (Chippewa), Kiikaapoi (Kickapoo), Omāēqnomenēwak (Menominee), Myaamiaki (Miami), Nutachi (Missouri), Umoⁿhoⁿ (Omaha), Wahzhazhe (Osage), Jiwere (Otoe), Odawaa (Ottawa), Póⁿka (Ponca), and Sahnish/Nuxbaaga/Nuweta (Three Affiliated Tribes) Nations.

The University of Iowa has many distinguished Native alumni. We recognize their incredible contributions to this institution and beyond. The room features a timeline of notable events related to Native communities in Iowa, as well as showcases visual elements that remain important to Native Nations and their traditions.

Consistent with the University's commitment to Diversity, Equity, and Inclusion, understanding the historical and current experiences of Native peoples informs the work we do. Collectively, we engage in building relationships through academic scholarship, collaborative partnerships, community service, enrollment and retention efforts acknowledging our past, our present and future Native Nations. It is our pledge that this room will continue to carry forward the message that as a society it is our responsibility to acknowledge the sovereignty and the traditional territories of the tribal nations that at one point called Iowa home, and the treaties that were used to remove these tribal nations, and the histories of dispossession and dislocation that have allowed for the growth of this institution since 1847.
Capacity by setup
| Layout | Capacity |   |
| --- | --- | --- |
| Classroom | 24* | |
* denotes a room's standard setup. Minimum setup change fee: $40.
Available features and services
Computer

Ethernet connection

Projector screen

Speakers (for computer audio only)

Markerboard

Wifi