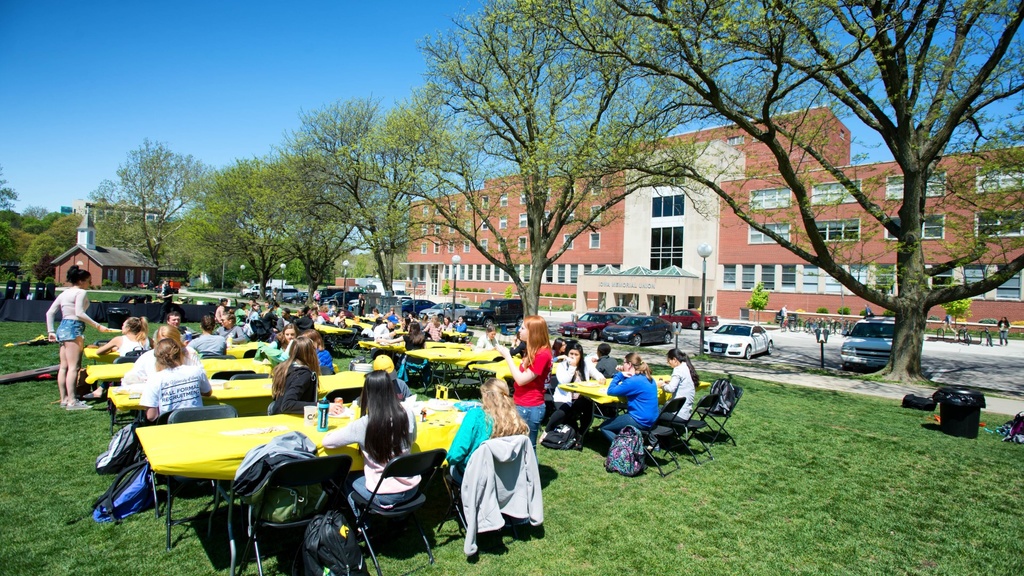 Contact information
* When making reservations, please consider an alternative location in case of inclement weather.
Hubbard Park is the green space south of the Iowa Memorial Union with views of the Old Capitol in the background. All reservations must go through the IMU Event Services Office. This space is free of charge for registered UI Student Organization and UI Departmental events.
You can see a list of Hubbard Park services and fees at the bottom of this page. Read the full policies for this space or contact our office for further details.
Great uses for Hubbard Park include:
Outdoor sporting activities and games
Social events
Student org fairs
Concerts
Information Tables